Research and Project Design
Obsessions, Methodologies, New Rituals
Obsessions
the questions, concepts, and ideas that you cannot let go, or as Octavia Estelle Butler writes, "take hold."
Exploration of your obsessions and curiosities anchored by Octavia Estelle Butler's essay Positive Obsession (1989)
Methodologies
systems or processes for ones study and engagement in the world
Mapping Your "Primitive Hypertext" (Octavia Estelle Butler) across disciplines, modes of research, and mediums
Consideration of feral and anti/ante-methodology
Resource Matchmaking
New Rituals

opportunities to get out of our own way to establish new neural pathways and openings
Custom designed daily/weekly/monthly research and curiosity prompts
Co-reading
This is a space for anyone trying to figure out the contours of a budding idea.

Currently obsessed with the propeller mechanisms of jellyfish and want to figure out how to connect it to poetic line breaks? We work together in HIIT-esque sessions to clarify points of deep curiosity and pathways to keep the curiosity from calcifying.
Learning Experience Design
Materials, Interactions+Interfaces, and Vision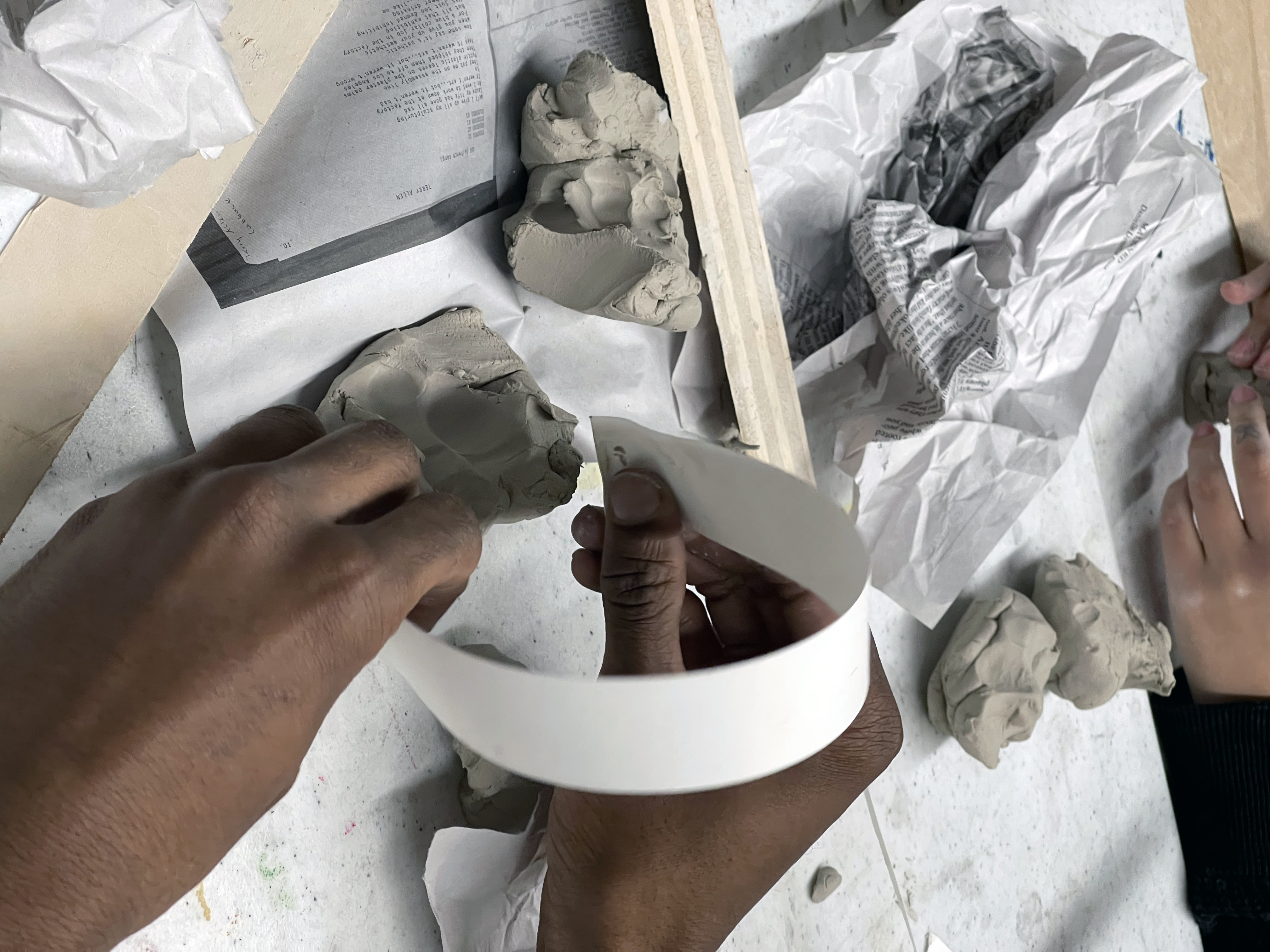 Materials
the physical and digital materials used in a learning context to aide the delivery of content, skills, and values
Standards-based (state-based or internal) full course design including student and teacher facing materials (curriculum maps, day-by-day lessons, slidedecks, assessments, etc.)

Values-aligned workshop design including participant and facilitator facing materials (agendas, decks, feedback forms, documentation and archiving)

Post-secondary course syllabus design

Self-study syllabus design
Interactions + Interfaces
the context or environment in which people experience learning
Individual and team instructional coaching

Individual and team instructional evaluation

Remote and In-Person Workshop Facilitation
Vision

the beliefs and values that drive your teaching and learning practice
Guided learning autobiography reflection (what are your learning experiences?)

Pedagogy Matchmaking
This is a space for practioners invested in teaching and learning as artistic process with space for improvisation, iteration, and liberation .

Trying to design a undergraduate summative assessment that is not a pencil and paper exam? Interested in designing learning experiences outside of traditional classroom settings?
Storytelling
Reflection, Narrative, Distribution


Reflection
the questions, concepts, and ideas that drive your practice; the story leading you to where you are now
Mapping Your "Primitive Hypertext" (Octavia Estelle Butler) across past, current, and future projects
Guided practioner autobiography reflection
Narrative
the patterns and means to tell a story; the patterns and means to break to tell a story
Exploration of narrative styles anchored by Jane Alison's Meander, Spiral, Explode: Design and Pattern in Narrative (2019) and Kim Adrian's The Shell Game: Writers Play with Borrowed Forms (2018)
Co-drafting of practioner statements for artists, academics, and cultural producers

Feedback on existing statement
Distribution
how your story goes out into the world and under what conditions
Identify opportunities to share new vision, statement, story, etc.
Collaboration with graphic designers, brand strategists, etc. to support the alignment of your vision across assets
This is a space to folks seeking to see all parts of themselves, first, then explore how and what of oneself and one's practice to be shared more widely.

Are you struggling to explain your practice to others? Are you struggling to explain your practice to yourself?
Rates
$170 USD / hour
(+ 8.875 % NY State tax)

Sliding scale fees are available
PAYMENT POLICY
︎Payment through PayPal and Venmo only. Payment is always due before the initial consultation. Payment for other services require a 50% deposit at the beginning of our time together and the final payment is due at the end of our time together per our consultation agreement. Remaining 50% is due no later than 30 days from invoice. All quotes based on specific needs.
CANCELATION AND REFUND POLICY
︎Payment is due

before

our meeting.

Once your appointment is confirmed, you will receive an invoice via Venmo, CashApp or PayPal.

Please note that once you have booked an appointment with us, we have reserved time in our schedule exclusively for you.

You will not receive a refund if you cancel your appointment less than 48 hours before.
︎You can cancel or reschedule an appointment 48 hours in advance by emailing us at

hello@orangetangent.study

.

48 hours ahead means if your appointment is 12 pm on Wednesday, you need to cancel no later than Monday at 12 pm.