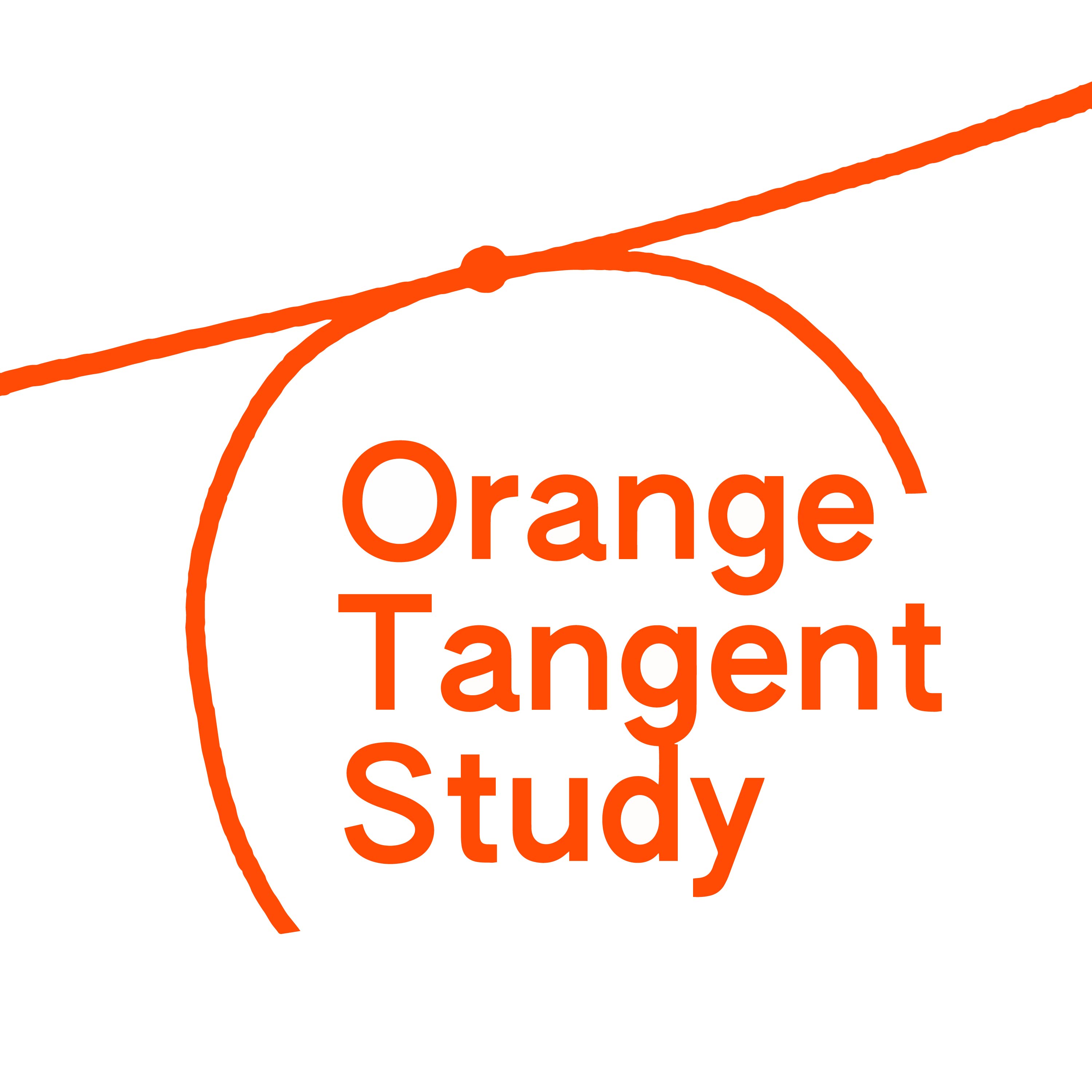 Sometimes, we must go on a tangent to get to where we need to go.
Orange Tangent Study is a
study1
partner that supports tentacular, transdisciplinary, and agile approaches to developing your projects. Basically, we are
playing together, looking together,
and
wandering together
.
A
tangent2
can be a generative digression
that invites
learning3
or an
abrupt change in course4
that introduces you to new ideas. Tangents are not
mistakes5
; rather, they are offerings.
We enjoy working with individuals and teams interested in designing generative experiences across all environments (a classroom, your living room, a church, a museum, a book/the page, etc.).
Orange Tangent Study does not have clients; we have co-learners or study buddies. Come learn and study with us!
Read some
testimonials
! Interested in studying with us? Complete this
.
1//

Harney, Stefano, and Fred Moten. Essay. In The Undercommons: Fugitive Planning & Black Study, 110. Wivenhoe: Minor Compositions, 2013.
2 //
3//
Moving beyond learning as something to be completed and something only possible within "classrooms," I mean learning as a process of radical slowing down/deceleration in the context of almost compulsory acceleration under the current conditions; an attentiveness to a velocity that allows for a patient and nuanced reading; an engagement with curiosity, serendipity, improvisation, and tangents. Learning is a persistent reminder of the shifting ecologies of what it means to know something.
4//
Giovanni, Nikki. "Ego-Tripping (there may be a reason why)." in My house; poems. New York: HarperCollins, 1972.